Building for Better Health: How Architecture & Design Can Address the Mental Health Crisis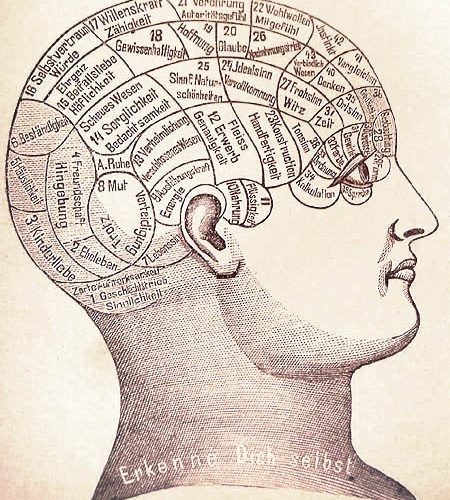 The term "psych ward" calls to mind grim, often uncomfortable, images: from the stereotypical "deranged" mental patient who is dangerously violent to the dreary environments in which patients are kept in. Such stereotypes, found abundantly in modern-day films and media, date back to early one-reel films such as The Maniac Cook (1909) and Psycho (1960), which feature violent individuals grappling with mental disorders in dark rooms1.
While Hollywood's equating of mental illness to violence is far from true—and only perpetuates stereotypes that brand all individuals with mental disorders as dangerous— its portrayal of behavioural health facilities and psychiatric institutions as dreary, repressive, and unwelcoming does not stray far from reality.
For decades, mental health institutions, designed for patients who are in danger of self-harm, have prioritised safety over comfort2.
Such buildings, brimful of security locks and windowless rooms, focus on keeping patients as safe and distanced as possible. Often, patients are crowded in common rooms during the day and placed in isolated dorms at night. Although many of these facilities strive to make patients feel as if they are in the comfort of their own homes, their limiting architectural and design components compounded by a lack of nature only make patients feel increasingly secluded. Today, mental health issues do not carry nearly as much stigma as they once did3.
Awareness campaigns, doctors, public health officials, and patients have pushed our society to contextualise mental health as a critical portion of overall emotional and physical well being. Equipped with this knowledge and a more intensive understanding of the brain's nuances, we are altering the way our society approaches—and designs for—optimal mental health.
Novel Design Tactics in Mental Health Facilities
Taube Pavilion4 —the new home of the Scrivner Center for Mental Health & Addiction Services at El Camino Hospital in the Silicon Valley town of Mountain View, California—couples architectural ambition with recent understandings of physical environments and their effect on patients' mental health. This facility made significant layout changes all while keeping the patient experience at the centre of their design methodology. As described by architect Tim Morshead, a partner at San Francisco-based Architecture Studio, "We didn't want it to feel like an archetypal hospital experience, with a corridor that runs on forever and no natural light". Instead, the design team aimed at increasing capacity from twenty-five beds, some in shared accommodations, to thirty-six exclusively private rooms which have provided patients with space for specialised care and privacy.
Likewise, in order to expand outpatient services, the building is designed as two separate facilities, located adjacently to enable patients to transition from inpatient to outpatient care. While the inpatient facility is located on the ground floor for quick and easy access to outdoor environments, the outpatient centre is on the second floor. The entry lobby is spacious and invites sunlight through the visually prominent and welcoming windows. A secure walkway covered in luscious greenery connects the patient garden and Pavilion back to the main hospital, which can be used in the case that a patient needs to be hospitalised. In summary, Taube Pavilion's architectural team recognises that design is a powerful tool. And, in their design of the Pavilion, architects and designers, along with health directors, aimed to humanise the mental health facility, to destigmatise mental illness and create spaces where patients are treated not with caution and fear, but rather with respect and compassion.
History of Behavioral Health Facilities
Dignity has often been put on the backburner when it came to design aesthetics in behavioural health facilities. Recognising this very early on, Dorthea Dix, an activist in the 1840s, lobbied for better living conditions and a more humane standard of care after witnessing the dangerously inadequate conditions which many patients lived in. Despite this, up until the 20th century, architects were not given specific standards when drawing up blueprints for such facilities5. When tracing the history of mental health facility design, it seems like a stagnant trajectory—one which makes few revisions and improvements in prioritising what patients need most: a positive environment that fosters both comfort and security.
The institutional inpatient care model, in which patients reside in hospital facilities, has been encouraged and supported by struggling caregivers and families—and frequently thought to be the most effective way to care for mentally ill patients6. In such environments, proponents suggest patients should be surrounded by professional staff and given access to an array of comforting mental health support activities, ranging from music therapy to psychological assistance. Although institutionalized care confers a level of support that may not always be available in home settings, what is often glossed over is the underfunding and understaffing of state-run hospitals. Ceilings hang low, large rooms are designed to fit as many patients as possible, and personal space is rarely available. Instead of receiving the promised 'patient-centred care' behavioural health patients are faced with "asylum-based" care which falls short in living standards, human interaction, and community building.
Why should we redesign mental health facilities now?
The need to recognise the burgeoning mental health crisis and the role of physical environments in alleviating stress has been investigated for decades— and the COVID-19 pandemic has only garnered more attention to this issue. In fact, prior to the pandemic, approximately 1 in 5 American adults were experiencing mental illnesses, inclusive of schizophrenia, depression, and post-traumatic stress disorder (PTSD), according to the National Institute of Mental Health7.
Now, almost a year into the pandemic, these rates have only skyrocketed, with younger adults and adolescents reporting increased substance usage, anxiety, and depression, according to a recent survey from the Centers for Disease Control and Preventions8.
As such, the need for mental health facilities has outpaced the development of the facilities themselves. Now, over 40% of speciality medical hospitals under construction are reported to be psychiatric hospitals, mental health facilities, and behavioural health institutions, according to The American Society of Healthcare Engineering.
What should behavioural health facilities look like?
Over the decades, facilities have looked increasingly "prisonlike". Safety guidelines have pushed designers and architects to incorporate features that minimise the potential for self-harm. Windows have been glazed with polycarbonate coating, and sometimes eliminated entirely, to reduce the chance of breakage. Other features, such as fans and plumbing infrastructure, have also been neglected due to the possibility of hanging or strangulation. With such spaces, physical safety is certainly guaranteed. However, what is not emphasised enough is the fact that these facilities are spaces that individuals call home. Reducing environments down to "living spaces" that must adhere to security codes, rather than "homes" which patients reside in for recovery not only blinds building teams from understanding the effect of physical environments on mental health but additionally hinders patient recovery.
As the construction of behavioural health facilities gains traction, it is crucial for architects, engineers, designers, and healthcare professionals to work collaboratively in order to build spaces that take into account research, incorporate soothing elements of nature, and facilitate positive community building. Given the recent trends regarding the prevalence of mental illness, architectural teams have been investigating how physical environments can be conducive to mental health illness recovery. For example, exposure to nature has been shown to lower cortisol levels, an indicator of stress9. Thus, weaving greenery, outdoor spaces, and healing gardens into the design blueprints can vastly improve patients' experiences. Studies have also shown that replacing large, often overcrowded, rooms with more private and intimate spaces may lessen patient and employee stress and aggression. If patients are at ease, they may be more receptive to treatment and make lasting progress in their recovery.
Is it feasible for all behavioural health facilities to be "redesigned"?
Despite the research and proven health benefits of improving psychiatric facility architecture, not every hospital or healthcare system has the financial resources to invest in new construction design. The cost of building private spaces and healing gardens and of restructuring floor plans and incorporating greenery adds up. While these costs are significant, researchers and advocates suggest that hospitals and healthcare providers consider the long-term benefits and financial savings which may result from investing in such infrastructure. With even small, step-by-step, tangible improvements which prioritise comfort and ease the tension between staff and behavioural health patients, researchers assert that employees are less likely to burnout and have to be replaced with new employees who have to be trained.
As our communities progress towards a holistic approach of building for "the whole person", or for both the body and mind, behavioural healthcare facilities must weigh financial costs against intangible benefits such as patients' overall health, comfort, and happiness. And, yes, this is an immense responsibility—after all, individuals' recovery processes could very well be influenced by each architectural element designers choose to incorporate into their building plans. However, this responsibility, as summarised by Tim Rommel, a behavioural health architect at Canada's Ontario Shores, "is something that makes [architects] want to get up in the morning". Practice human-centred design and push the boundaries of healthcare architecture.
A few examples of purpose-built Psychiatric Facilities, include Taube Pavilion10 and Banner-University Medical Center South, Behavioral Health Pavilion and Crisis Response Center11.
This article was specialist edited by Kasia Zasada and copy-edited by Ailish McCafferty
References