TEDxUniversityOfGlasgow: "One Step Further"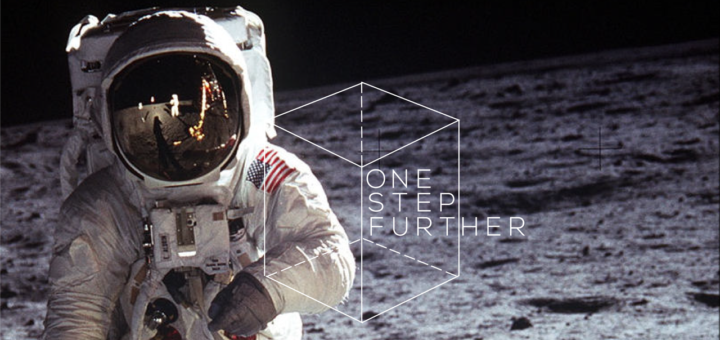 TEDxUniversityOfGlasgow challenged speakers to take things "One Step Further", building on 2016's theme of "Exploration to Innovation". Join TheGIST for our blow-by-blow account of the whirlwind of speakers, events, and messages at 2017's TEDx conference. A warm, welcoming arrival coupled with a name-badge game certainly took the arrival process one step further, made even better by the Ayoub Sisters' outstanding "Uptown Funk" performance.
Moving on from the sisters' rousing musical experimentation, we jumped headfirst into dealing with stress and anxiety, with a talk from Ross Anderson, 'The Motivational Dude'. He candidly shared his experiences in grasping 'the-here-and-now', reflecting on how his previous failure to do so cost him both emotionally and financially. After delving into the root causes of his anxiety, he demonstrated that simple acts can relieve tension by encouraging the audience to practice breathing techniques that help combat stress. After enjoying a literal breather, Ross imparted some of his well-earned psychological wisdom on interrupting negative thought patterns, willing us to follow our positive potential in life.
Following our foray into introspective self-care, we were joined by Erin Kilborn, discussing "The Significance of Caring". Erin weaved a rich tapestry of her experiences with Médecins Sans Frontières, from harrowing memories to improving not only resourcefulness, but her physical and emotional resilience too. Understanding other cultures' perspectives shaped her ability to be flexible in the face of struggle, whilst recognising her own personal strengths and vulnerabilities. She encouraged the audience to consider how, somewhat counterintuitively, rationing empathy for patients may improve their care, as distance is occasionally as important as your stethoscope. She left us with a deep parting message: "You need to understand where your breaking point is, before you reach it."
We were treated to a quick video break with Greg Gage, a previous TED Talker. He revealed the secret story of the internal and chemical connections between human beings. Discussing his world of electrophysiology, he investigated 'voluntary' audience participation. Taking his question outside of the room — have you, the reader, ever heard what your brain sounds like?
Continuing on the tricky topic of the brain, Ryan Murdoch shared the meditative and educational benefits of brainwaves, introducing us to the idea of 'serious games'. His research focuses on Brain-Computer Interface systems, and provides compelling evidence of its everyday applications and importance. Ryan's final year project really underlined how far education and determination can take you.
Before we knew it, Ross was back on stage, simultaneously invigorating and embarrassing the audience with breathing and yelling exercises that we could take away with us.
We were then joined by GIST contributor Lovisa Sundin, breaking the art-science dichotomy wide open with her journey into computing and poetry. In her talk, "Let No Metaphor Go Unseen", she shared the hidden poetic patterns in computing and information compression. More than just a hobby, marrying these opposites can aid understanding and studying, she assured. Lovisa's passion translates on both stage and paper, through her uniquely artistic notes. More of her work can be found at https://the-gist.org/2016/04/the-poet-inside-all-of-us/.
Lovisa's study notes are enough to inspire, but what about students who are stuck in a study-rut? We were joined by Dr Paul McCarthy, a sports psychologist by trade, who delivered an accessible message on "problem" allocation. He drives home the point that we need to value ourselves before we begin pursuing our goals in life. With a wake up call in the form of hard line "Get off the couch, and get on with it!", McCarthy reminds us all that "change is difficult, but possible".
Following that, it was time for a break. We were treated to an exciting mini-programme of information booths and interactive areas, and a good lunch. Among others, we were joined by JP Morgan, a fruit platter, Greenpeace and the LIGO team behind Glasgow's research into gravitational waves.
The second half of the conference was opened with an impressive bounce juggling performance from politics student David Sosman. Despite a few slip-ups, he kept calm and carried on, leading to a video from Hans Rosling; Hans looked at juggling the disparities and economics of developed versus developing nations across the globe, underlining how we in the West need to push to support developing nations.
We continued on our global trajectory with Rowland Kao mapping intricate pathways between mathematical population biology and disease patterns, and the online networks we engage with. His inclusive insights and comparisons left even those with a sparse understanding of Game Theory feeling empowered.
Kao's look at the broad, wide-ranging topic of networks was inverted by our next speaker; John Lindberg began by likening a nuclear reactor to a kettle, a homely image to immediately undercut the fears associated with his research. His proposal for harnessing nuclear power followed three narratives and stems from recognition of the severe impact the carbon crisis is having on our global climate. Drawing attention to some exaggerated fears, Lindberg argued that 'social stigma' is more harmful than nuclear reactors, and invited us to "revolutionise the world".
We were then privileged enough to be joined by renowned wildlife presenter Steve Backshall, who continued with the theme of exaggerated fears in the context of shark conservation. Backshall recounted how irrational over-exaggeration of the dangers of wild sharks has led to some societies carrying out brutal culling just for their fins. He further highlighted that these unnecessary deaths are reducing biodiversity and destabilising the delicate food chain, which will be further compounded by climate change.
On the subject of climate change, chair of Climate2050 Elizabeth Dirth encouraged us to embrace constant change. Concerned our global progress has not just stalled, but has begun to backtrack, Dirth urges us to consider societal issues in the present and future whilst drawing on past experiences.
Glasgow girl Amal Azzudin is a human rights and social justice campaigner. She shared her experiences with the refugee crisis, considering how we can help more now, and in the future. In a chaotic world of corporate greed, tax avoidance, and climate denial, Amal hammered home a bold statement, "world leaders need to put saving lives first". There are 60 million refugees in the world, and Amal described the desperate measures taken to not only survive, but thrive in a new and unknown country. Amal states that to her, Glasgow represents "humanity, justice, and fairness", but there are many others we could, and should, be extending these principles to. She rightly points out that the United Kingdom is one of the richest countries in the world, yet are the only one with indefinite detention of asylum seekers, including those under the age of 16. Prejudices, media-bias and scornful blame-games are insidious, and draw focus away from finding potential solutions to the crisis. Amal concludes with powerful words, "instead of building walls, let's build homes".
That's all on TEDxUofG 2017 from us at theGIST. Check back for our video coverage of the fantastic speakers, as these words do not do them justice. Every presenter spoke with drive, enthusiasm, and genuine interest; creating an exciting and collaborative event. No doubt the programme will be just as outstanding next year, perhaps even taking things two steps further.
This article was copy edited by Emily May Armstrong.