Of Animation and Conservation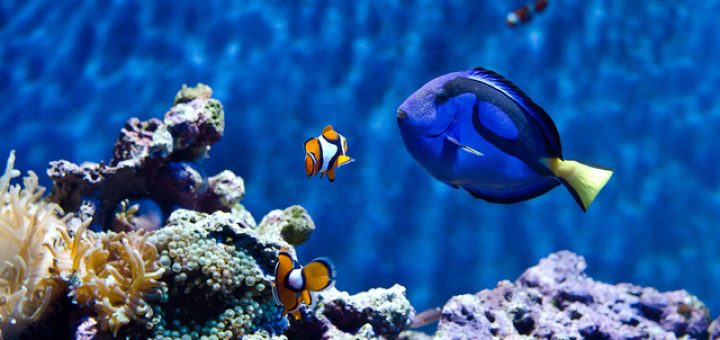 Animated movies often have a zoological flare. In 1994 Disney's The Lion King drew its cast from the animals of the African savannah for the hairiest rendition of Shakespeare's Hamlet to date. This year Disney's latest release Zootopia, an exploration of tolerance and acceptance through anthropomorphic mammals, became the 4th highest grossing animated film of all time. It is pretty clear—animals sell! However, are we overlooking a darker side to these cartoons? Could they be creating a conservation crisis?
The number of animated films containing ecological or environmental themes is increasing1. Some, such as Disney Pixar's Finding Nemo or Blue Sky Studios Rio also make explicit statements on the pet trade—wild animals are not pets. However, in a twist of irony Finding Nemo caused a spike in sales for ocellaris clownfish (Amphiprion ocellaris) caught in the wild2. Kid see, kid want. Similarly, the success of Zootopia in China has sparked fears about a possible surge in demand for the fennec fox, though the data to support this seems lacking3. While both species are listed as least concern on the IUCN Red List of Threatened Species, exploitation could rapidly change this.
Demands have been rising for film studios to take greater responsibility over this issue. Finding Dory—the upcoming sequel to Finding Nemo—focuses on the forgetful companion Nemo's father (Marlin) meets in the first movie. However, fears that history will repeat have led to a petition (with over 83,000 signatories at writing) asking for "an explicit warning at the beginning of the film asking viewers not to adopt Blue Tang like Dory"4.
Overall it is unlikely that animated movies are having a negative effect on conservation efforts. Environmentalism is at the core of many Disney and Pixar movies. In 1942 Bambi framed hunting in a less than favourable light and the 2008 feature WALL-E was nothing if not a warning about the impact resource exploitation and mass consumerism is having on our planet. The ending to Finding Dory, which originally centred on a marine park, was even re-written in the wake of the Blackfish documentary on captive SeaWorld orcas—now the animals will get the choice to leave5.
However, by presenting cute charismatic characters animated movies have an undeniable impact on pet ownership trends. As Finding Dory is expected to take ~$1 billion at box-office worldwide according to IMDb, there is an argument that film studios could contribute more to the conservation of the wild animals they caricature.
Edited by Sarah Spence
References