Soylent: a food for the 21st century?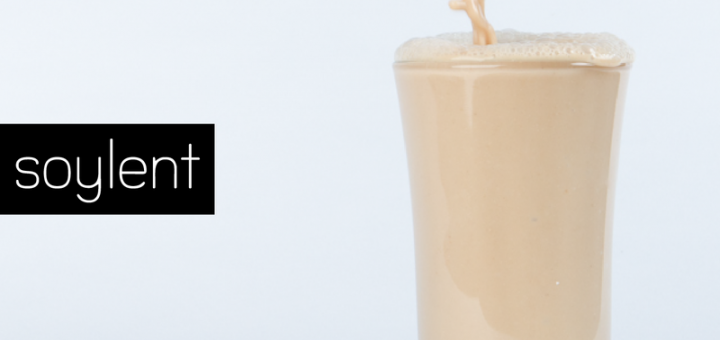 Sci-fi disciples might know of the book 'Make Room! Make Room!' or its somewhat different film adaptation 'Soylent Green'. The plot depicts an overcrowded planet struggling to feed itself (clearly a crazy concept in the 60s), and the socio-economic problems that accompany that situation.
Software engineer and prime nerd Rob Rhinehart successfully crowd-funded a project to produce a drink containing all of the body's nutritional needs, named after the ubiquitous foodstuff from the 60s sci-fi book. Initially asking for $100,000 to develop the product, he and his colleagues managed to obtain over $3,000,000 from 10,000 individual backers and venture capitalists.
With this injection of funds, Rhinehart and his team have been able to create a series of 'beta-test' mixtures, and sent them out to technology journalists and early backers. The mixtures are in powder form, with the addition of water the only necessary preparation. Somewhat surprisingly, journalists that have tried the early mixtures have in the most part reported it to have a not-displeasing flavour (but not tasty wheat, as Matrix fans might have hoped for), though accompanied by a chalky texture. The main cause of this is thought to be the granularity of the rice protein, and the Soylent team hope to eliminate this trait through better processing (afforded by the large level of backing and the number of pre-orders the product has received).
The possibilities Soylent provides are limitless. At a little under $10 a day for complete bodily nourishment, the cost is easily within budget for residents in first world countries. Developing countries might more easily benefit from the product by replacing the parts of the mixture that are readily available locally (such as rice protein) and keeping the parts that aren't. This 'chopping and changing' of the product is encouraged: alongside the official recipe, which is completely open-source, early adopters have also been creating their own blends, such as higher protein mixtures for body builders or blends for vegans and vegetarians lacking the cod liver oil component.
The team hope to have Soylent 1.0 ready to be shipped to customers in January, many of whom placed their orders in early 2013. Rhinehart reports that the main delay to the order fulfilment has been because of his company's wish to make sure an adequate supply chain is in place for additional orders to be shipped quickly, once customers have tasted the first batch – such is his belief in the product.