Fracking for gas: fossil or future?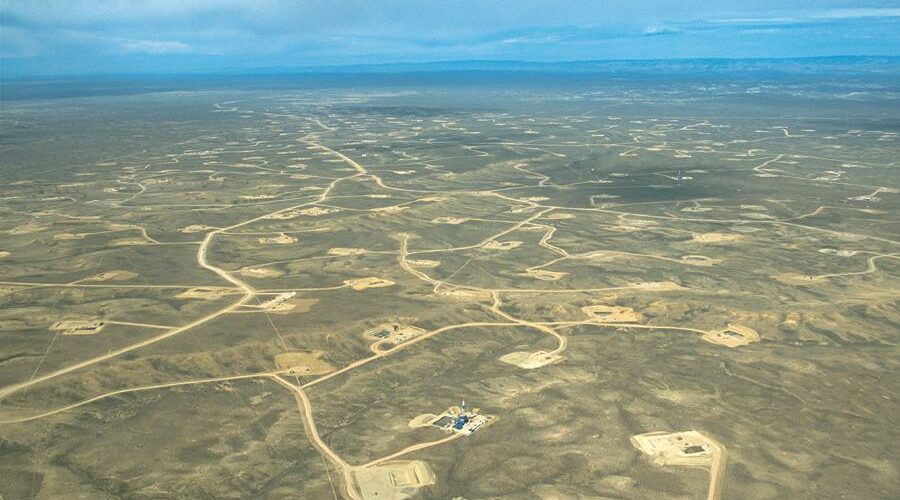 This year, the year 2015, has been referred to by some as our last chance to curb global climate change. There has been an unprecedented focus on climate change among both politicians and the public alike this year and the COP21 conference that took place in Paris this week is seen by many as being pivotal in reducing greenhouse gas emissions (GHG). Many scientists say that if we are to keep global warming below two degrees celsius, the limit for irreversible damage, we need a binding multinational agreement this year to reduce the burning of fossil fuels and greenhouse gas (GHG) emissions. If we continue to extract and burn just the fossil fuel reserves we know to be recoverable today, we will go way beyond any reasonable climate goals. We simply cannot go on as we have in previous decades and expect there be no repercussions. It sounds almost comically fateful, but we are standing at a fork in the road. What we as a society decide to do now and in years to come will dramatically affect the lives of future generations.
One of the fastest growing sources of new fossil fuels are so called unconventional oil and gas resources. These are resources which have become available to us through hydraulic fracturing, a technique more commonly known as fracking. Fracking has garnered a lot of attention over the last ten years or so from environmentalists and the media alike, questioning the effects of fracking on the environment, especially sources of drinking water. The term fracking is today almost synonymous with the extraction of fossil fuels, but in reality it has several different applications, for example; improving circulation for geothermal power production, stimulating water wells, disposal of waste, etc. It is wrong to say that fracking in itself is inherently bad, but when it is used to extract fossil fuels, how does it affect society as a whole? Can we actually afford further investments in fossil fuels?
Fracking works by pumping down very large amounts of fracking liquid, consisting mainly of water, sand and chemical additives, into a borehole under tremendous pressure, this causes cracks to appear along the horizontal part of the bore. The cracks can release fluids that are trapped within pores in the rock which can then be brought to the surface and collected.
The method of hydraulic fracturing was actually developed as early as the 1950s and has been used to some extent ever since but it has undergone significant changes since then. Modern, large scale hydraulic fracturing came about in the 1990s, when it was coupled with horizontal drilling technology. This allowed for extraction from previously disregarded reservoirs. Slightly later, when the price of natural gas in the U.S began to rise around the year 2000, profitability of unconventional gas increased and it marked the starting point for the fracking boom. It was at this point, when wells were growing almost exponentially in number, that environmentalists began to take more notice of fracking.
In the U.S, which is the world's biggest producer of unconventional fossil fuels, unconventional gas in particular has risen up as a contender to coal as a major base energy source. Fracked gas is simultaneously being regarded as a key factor behind lowered GHG emissions and economic growth by some, and as a major danger to human health and source of environmental disasters by others. Compared to coal, natural gas is more versatile: it has a higher energy to weight density, and perhaps most importantly, it releases roughly half the amount of carbon dioxide (CO2) when burned, but is this enough to outweigh the negatives? The most common environmental effects associated with fracking and the use of unconventional gas are:
Water resource depletion – 

Each well uses several million litres of water. Conflicting interests can make locals suffer. This is mostly an issue in areas where water scarcity is already a problem.

Water pollution – 

Leaks of untreated wastewater or release of improperly treated water can have massive effects on the environment and the people living in the area. Over 1000 cases of water contamination have been reported in the U.S.

Non-Greenhouse gas air pollution – 

Pollutants released like polyaromatic hydrocarbons, volatile organic compounds and particulate matter all have severe health effects. The WHO estimates that as many as 12 million people die prematurely every year due to these kind of pollutants. 

GHG emissions – 

Global climate change is the most severe threat our global society has ever faced. It affects health, safety, biodiversity, economy and more.

Induced Seismicity (Setting off earthquakes) – 

Potential for both financial and human damage. So far, mainly smaller earthquakes have been linked to fracking activities. 

Land use and habitat destruction – 

Habitat loss poses a severe threat to wildlife and healthy ecosystems.
All of these effects are well documented, although some may be considered more severe than others and have been studied more rigorously. Initial concerns about fracking were mainly focused on water pollution, but time, experience, and research has shown that the risk of leaks can be severely reduced with better practice 1, that is not saying that it has become a non-issue though. With that said, we are continuously learning and revising our view of fracking and its potential drawbacks.
The positive effects on global warming is one of the arguments most commonly used for fracking and unconventional gas as it can displace coal without major changes to existing energy infrastructure. This makes the question of the global warming effect of unconventional gas the most interesting parameter to highlight, especially with the current focus on climate change issues. Fracking and its products produce GHG emissions in a number of ways, which can be separated into intentional and unintentional. During the life of a gas well, a few percent of natural gas released from the well is purposely not collected. This gas is either vented to the atmosphere directly, as mainly methane (CH4), or flared and emitted mainly as CO2. When the extracted gas is burned as fuel, CO2 is released into the atmosphere. Both these cases of emission can be considered intentional. Unintentional leakage of GHGs can be produced on-site through leaks coming from breaches in the well barriers, processing plants or wastewater storage or off-site from transportation and distribution, mainly in pipelines.
Considering only CO2 emissions, it is clear that natural gas will be a better choice than coal. However, considering the emissions of CH4 from the recovery process and distribution, which are usually underestimated234, it is likely that the overall advantage in terms of climate change mitigation is well below previously estimated levels567, perhaps even in the single digits. The exact number is still in contention but it should be clear that simply changing from coal to natural gas will not be nearly enough to solve this issue.
As conventional sources of natural gas are being depleted, the extraction and use of unconventional gas is likely to increase under current regulation, both in the US and on a global scale. The favorable comparison to coal as an energy source is the most common argument used by proponents of unconventional gas, but is this really a relevant comparison when we know that coal cannot be a part of a sustainable future? If unconventional gas is instead compared to new renewables, such as wind and solar power, it loses miserably on most points (water use, GHG emissions, air pollution, etc.). It is therefore questionable as to whether or not unconventional gas and fracking is worth further investment, especially as these may displace and delay the development of greener, carbon-free alternatives. We may live in a highly developed and technologically advanced society, but how will we be remembered one hundred years from now? If or how we do fracking is a part of the answer to that question. Our place in the history books may well be defined by our response to the climate change challenge. This week we look to the thousands of politicians, representatives and activists at the conference in Paris to take positive action and get us on the right path, but in reality the solution will have to be much bigger than that, it will require contribution and sacrifice from all of us.
References