Chocolate – A Substance of Many Forms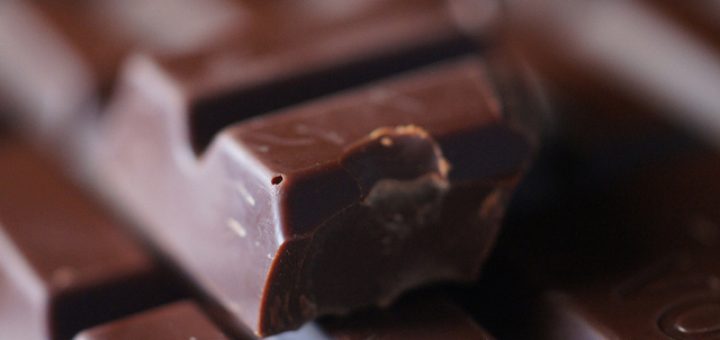 After watching The Great British Bake Off you may wonder why Mary Berry and Paul Hollywood talk so much about "tempering" chocolate. For those of you who haven't seen GBBO, tempering is a technique used to improve properties of the chocolate, like consistency and hardness. In essence, it's all to do with the chemistry.
Many substances on earth exhibit what is known as polymorphism, which is the ability of a substance to exist as a number of different forms1. This generally refers to substances which have the same chemical composition but different crystal lattice structures and/or molecular conformations. Polymorphism can give a substance the ability to vary in a number of different characteristics, such as strength, appearance, solubility and stability. For example, cocoa butter can be considered to have six polymorphic forms. However, only one of these forms is desirable, and as such, specific conditions must be applied in order to generate the desired form.
There are five known polymorphs of chocolate, labelled Form I through to V, all of which are produced under different conditions. Form V has a melting point which is high enough to achieve a hard chocolate which may be snapped, but low enough to allow the chocolate to melt in your mouth. A temperature of 33.8°C is required to produce Form V. Forms I to IV, on the other hand, have lower melting points (ranging between 17.3 and 27.3°C), meaning that the ideal bar of chocolate cannot be produced2.
For dark chocolate to effectively be tempered, it must initially be heated to 50°C and slowly cooled to 22°C. This temperature is maintained for a short period in order to create the required nucleation sites for crystallisation of Forms I to IV. Next, the chocolate is reheated to approximately 33.8°C in order to melt the nucleation sites associated with these undesired forms, before allowing the chocolate to cool again3. This allows us to achieve that glossy, workable chocolate with a good snap. All chocolate you buy in shops has been tempered to give good flavour and texture. More information on how to temper at home can be found in the Guardian4.
However, the polymorphic character of chocolate is also responsible for other, more negative characteristics. The most noticeable of these is probably the white, crusty appearance of chocolate which has been sitting out for too long. This results from the conversion of Form V to the thermodynamically more stable Form VI. Failure to reach the temperature for Form V or cooling too fast, forming Forms I-IV, results in softer, more crumbly chocolate with a dull appearance, which is considerably less tasty5. Thankfully, you don't have to be Mary Berry – tasty chocolate can be made be any "Smartie" baker or scientist!
Edited by Debbie Nicol
References