COVID-19: Can you hack it?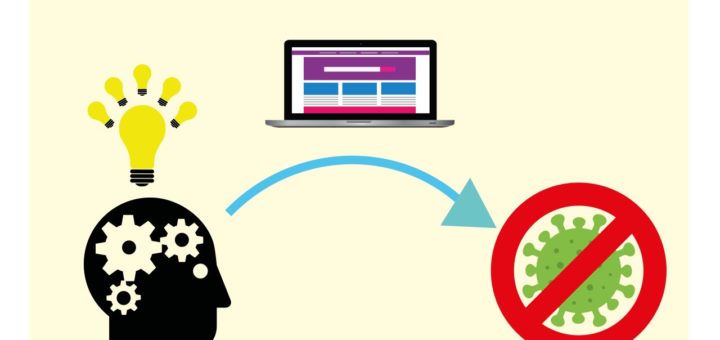 Thousands of online hackathons have been organised since the start of the COVID-19 pandemic. Eva Sorokolet looks at some innovations from the pan-European 'EUvsVirus' hackathon and how they could help us return to normal life.
The COVID-19 pandemic left cities empty and the air, although cleaner than ever, is thick with uncertainty and polluted by misinformation. To lower the transmission rate most governments have imposed physical distancing measures. Though necessary, the regulations have made it difficult to conduct research and innovation needed to alleviate the negative effects of the pandemic and resume normal life. Despite the hurdles, thousands of people have been uniting, sharing their expertise, and creating novel solutions. These people have been hacking the crisis all while staying safely at home.
Hackathons (formed from the words hack and marathon) are intense brainstorming sessions that often revolve around a theme or a problem to solve. Hackathons bring together people with different skills and backgrounds to collaborate for a limited amount of time (usually 48 hours). These are intense 2 days that begin by exchanging ideas and forming teams. The teams then continuously work on their idea with the help of a skilled mentor. The goal is to have a prototype of a product by the end of the event and to continue working on the product after the hackathon1.
The phenomenon of COVID-19-themed hackathons began on the 13th of March when an online event was created by an Estonian organisation2. This event gained vast recognition and support from the local government and businesses and inspired the international community. From then on, thousands of online hackathons have been organised. Hackathon organisers quickly adapted to the online space by taking advantage of existing software. Slack, a team communication and collaboration application, is often used to share information with participants and mentors and devpost.com, a website focused on hackathons, to showcase the projects and prototypes.
The absence of bounds and borders within the online space enables much larger hackathons and worldwide collaborations. On April 24th-26th, a record-breaking event, the EUvsVirus pan-European hackathon, was hosted by the European Commission. Bringing together over 30,000 participants from all around the world, it is the largest hackathon ever organised. The EUvsVirus hackathon gathered experts and young professionals with different backgrounds to work on any of the 5 different main domains – health & life, business continuity, remote working & education, social & political cohesion, digital finance, and "other" – as well as many subdomains3. I talked with some friends who participated to ask them about their experience.
Pedro Gomes (22) studies cyber security in Portugal and was encouraged to participate in the EUvsVirus hackathon by his professors while working on a project using plug and play software. He came up with an idea of employing this software combined with security cameras to assess the risk of transmission in public spaces by tracking variables such as the distance between people. The hackathon allowed him to reach out to people and recruit more teammates. Soon the idea grew into a prototype and the prototype into a company, called Camlion4. Since the hackathon, the business has gained a lot of attention from the media and investors in Portugal. The team participated in a Portuguese hackathon called Cityhack and won second place5. Pedro continues working on his entrepreneurial venture and encourages others to take initiative: "This pandemic is a time of intense disruption and innovation – if you have an idea that could help, now is the time to step forward!".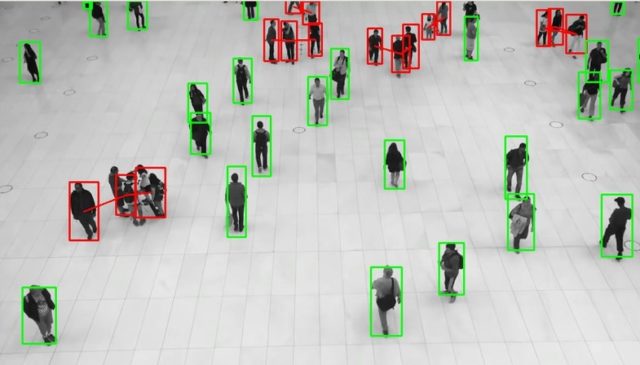 Jose de La Mata (23) is working as a data manager at Research UK Clinical Trials Unit at the University of Birmingham. He took part in the EUvsVirus hackathon to contribute his knowledge and skills as a scientist to help solve the pandemic situation. He joined a project, called PVT-Covid, created by PlusVitech – a Spanish biotechnology company. The aim is to design and carry out clinical trials for a potential COVID-19 drug. As it is already approved for the treatment of other diseases, the process of gaining approval for COVID-19 is a far more rapid process than developing a new drug6.
PVT-COVID is one of the hackathon's winning projects chosen by the panel of judges. Jose and the team were invited to the pan-European Matchathon event, in which the winning teams were matched with potential investors, corporates and end-users. Jose said, "I think a lot of young people think they don't have the experience level needed but really, you don't need a PhD to participate and contribute to the success of a project". He is the youngest person in his team and recommends other young professionals to join hackathons, "It has been a great experience and I have learnt a lot about clinical trials and business".
Altogether, as many as 2,164 projects were submitted – and that is just within the EUvsVirus hackathon alone. The projects are very diverse, tackling problems such as domestic violence, lack of personal protective equipment, working within a team while physically distanced, spreading misinformation, distance learning, and many more. Although projects are mostly technology based, the complexity of this pandemic requires a range of expertise and hackathons are no longer just for software engineers.
Surviving this pandemic and preventing future outbreaks depends on implementing skills and knowledge of medicine, science, psychology, arts, business, politics, and technology as well as on multidisciplinary and international cooperation. The emergence of COVID-19 themed online hackathons is a fascinating phenomenon that reflects the power of technology to connect, the strength of the international community, and the capacity of innovation that can stem from proper resource allocation and a proactive attitude.
References