Monthly Jab Could Halve Migraine Frequency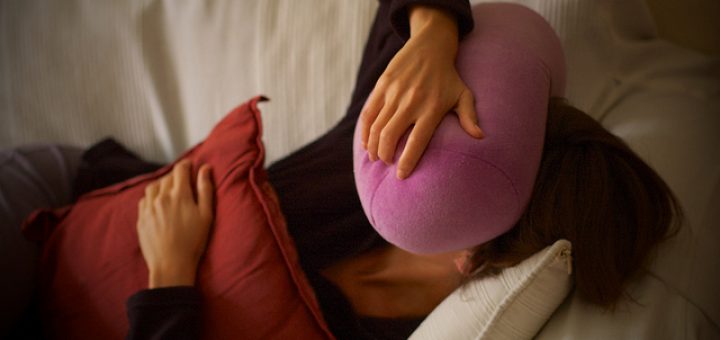 Worldwide, approximately 1 billion people suffer from migraines1– more than the combined total of those affected by asthma, diabetes and asthma – and yet, less than 50% of migraine sufferers are satisfied with their current treatment2.
A migraine is akin to an intense headache, lasting anywhere between 4 and 72 hours, with an array of accompanying symptoms including nausea, vomiting, low energy, disturbed vision and increased sensitivity to light and sound3. Those with the condition have a threefold increased risk of depression; migraine-caused sick days cost the UK economy approximately £2.25 billion a year4.
Relieving pain during attacks is often the focus of migraine drugs (known as acute migraine-specific drugs) whereas those that prevent its onset are not migraine-specific. Such general prevention drugs include antidepressants, high blood pressure pills, and anti-epilepsy drugs – frequently resulting in serious side effects.
Enter Erenumab – the first migraine-specific preventative drug. Erenumab is a laboratory-produced antibody which blocks the activity of calcitonin gene-related peptide (CGRP) – a molecule released during migraines. Results published in the New England Journal of Medicine in November 2017 suggest that injections of erenumab could halve the number of 'migraine days' per month in patients suffering from episodic migraine5. This manifestation of migraine is characterised by the sufferer having fewer than 15 migraine days per month and is the most common type, accounting for 90% of all migraine cases. The phase 3 trial (the second last stage in clinical testing), called STRIVE, involved 955 episodic migraine patients across 121 sites who were randomly assigned to either receive 70mg of monthly erenumab injections, 140mg of monthly erenumab injections or a non-active placebo.
Analysis of electronic diaries before treatment revealed that patients experienced an average of 8.3 migraine days per month. However, by months 4 through 6 of treatment, the number of migraine days decreased by 3.2 and 3.7 in the 70mg and 140mg erenumab group respectively compared with 1.8 days in the placebo group. The researchers reported that the number of migraine days was reduced by 50% or more for 43.3% and 50% of patients in the 70mg and 140mg erenumab group respectively, compared with a 26.6% reduction in the placebo group.
Other positive findings included a reduction in the use of the relatively ineffective acute migraine-specific drugs, decreased physical impairment and improved daily activity.
It's a pain in the head for those eagerly anticipating a novel remedy, but further trials are required before erenumab is approved as a viable treatment option. Regardless, there is light at the end of the tunnel for migraine sufferers.
Edited by Richard Murchie
References