Fracking Free and Renewable Ready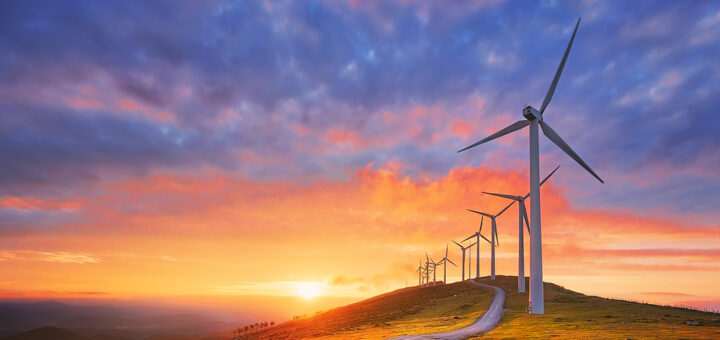 Scotland is a nation rich in natural resources, from our valuable wave and wind assets to the country's tidal and hydroelectric power. Yet hidden beneath the densely populated Central Lowlands is another resource, one that the Scottish Government has vowed to leave deeply buried, avoiding serious environmental pollution and keeping Scotland on track to meet its target of drawing half its energy from renewables by 2030 1. This monumental decision not only safeguards the country's own ambitious Climate Change Plan 2 but also reaffirms its commitments to The Paris Agreement 3.
Scotland has been capitalising on its North Sea oil reserves for over 50 years and following a downturn, oil production peaked in 1999 with the recovery of approximately 133 million tonnes of oil and 47million tonnes of natural gas 4. However, as Scotland's total share of revenue from North Sea oil and gas fell drastically from around £26 billion in 2014 to just £19 billion 5 in 2015, attention turned to onshore unconventional oil and gas reservoirs within shale rock. Extracted using hydraulic fracturing or 'fracking' it was seen as a viable source of revenue.
There has been extensive exploitation of shale gas in the USA over the past forty years, with 2007-2013 seeing a 13% reduction in the energy generated from coal and a 25% increase in the use of fracking technology. Furthermore, with the creation of over 100,000 jobs in some areas, and 300,000 wells in operation in 2015, the exploitation of this form of natural gas certainly has had numerous benefits for the American economy 6.
On this side of the Atlantic however, fracking has not been met with the same enthusiasm. The UK government backs the use of unconventional gas and oil extraction. However, negative public opinion and fears over the safety and environmental impact of fracking, saw a temporary moratorium imposed in 2011. The persuasive arguments from both policy makers and the public which led to this decision were bolstered by the occurrence of two minor earthquakes near to the Preese Hall drilling site by Preston. Both earthquakes were linked to the fracking occurring in the area as investigated by The British Geological Survey. Despite this temporary environmental reprieve, 2013 saw further shale gas appraisal wells constructed along the Lancashire coast and shale oil exploration conducted in West Sussex.
Undeterred by the UK Government's declaration that every precaution will be taken to "ensure on-site safety, prevent environmental contamination, mitigate seismic activity and minimise greenhouse gas emissions" 7, a more "cautious and evidence-led approach" 8 has been taken by the Scottish Government.
Scotland's unique geology in the Central Belt means that an abundance of shale gas and oil is available for possible extraction. The British Geological Survey estimates these reserves to be in the region of 1399-3811 trillion litres 9, potentially worth billions to the Scottish economy. Nonetheless, the Scottish Government, following a lengthy public consultation, has now put in place an indefinite moratorium preventing fracking taking place in this region. The consultation, which closed at the end of May, was an important opportunity for the Scottish Government to encourage open and honest debate, to reaffirm its pledge to sustainable energy goals and demonstrate greater responsibility to the planet by meeting its greenhouse gas emissions mitigation targets. This dialogue ended with 99% of the 65,000 respondents concurring with the government's opinion that fracking had no future here and energy minister Paul Wheelhouse concluding that "fracking cannot and will not take place in Scotland".
So, what's next? From hydro to heat and wind to geothermal, how can we use the valuable renewable resources we have available, while continuing to meet rising energy demands and ensuring our emissions targets are met? The Scottish Government's objective is for "renewable sources to generate the equivalent of 100% of Scotland's gross annual electrical consumption by 2020 with renewable sources to provide the equivalent of 11% of Scotland's heat by 2020" and with an abundance of natural resources to take advantage of, by 2015 we had already hit the 50% provisional objective 10.
However, Scotland's climate is very vulnerable to something called the North Atlantic Oscillation. This is a measure of the pressure gradient between Iceland and Portugal, which has a major impact on wind speeds and sea currents and hence wind and wave energy. As a single wind turbine has the ability to produce enough electricity to fuel approximately 1400 homes, a strong North Atlantic Oscillation 11 can have an appreciable impact on the number of households fuelled by this energy. Estimates suggest that a quarter of the offshore wind energy used in Europe crosses Scotland's coastal areas and as such the Scottish Government sees this type of renewable energy as one of the "biggest opportunities for sustainable growth" 12. The topography of our country is also highly suited to the generation of electricity from onshore wind and in recent years this has become a highly lucrative business, not just in Scotland but around the world. The biggest windfarm in the UK is Whitelee, just outside Glasgow, home to 215 turbines fueling over 300,00 households by producing in excess of 539 megawatts 13.
Another key resource is tidal energy. Waves with speeds of up to 19 mph have been recorded in the north-west of Scotland in areas around the Orkney Islands and the Pentland Firth. With a 1.5 MW (Megawatts) turbine already installed and three more planned, this type of technology has the ability to generate enough electricity to fuel the nation for many years to come 14. Notably, in August the turbines generated enough energy to power over 2000 homes, producing a record-breaking 700 megawatt hours of electricity. This was not just a record for Scotland but for the entire world.
While Scotland's coastal regions are rich sources of clean, renewable power, the Highlands have an abundance of developed forests and woodlands which provide the perfect resource for exploring biomass as an energy source. Biomass is already well established in places like Scandinavia and arises from the combustion of organic material to produce energy in the form of heat. With a number of ambitious projects already underway in Orkney and with more planned, biomass is establishing a reputation as a self-sufficient and reliable source of sustainable energy.
It is not just our homes that can be powered by renewables, alternative fuels also have a crucial role to play in Scotland's future. Hydrogen fuel cells, for example, could be used to power our public transportation. As a fuel source it is highly efficient and non-toxic with water being the only product of combustion (see diagram). Hydrogen-fuelled vehicles have been commercially available since 2015, and China has developed a number of trams and bikes using this technology to help combat their serious air pollution problems. However, it can't be ignored that there are disadvantages to this technology. It can be expensive to extract and potentially dangerous to store due to its flammability which requires it to be kept in high pressure conditions.
The decision to overcome our greed for fossil fuels and turn our backs on fracking has been a vital step towards powering our country using renewable and sustainable sources. The ambitious energy targets set for 2020 mean that a strong commitment to using all of the available resources our nation has to offer, as well as developing innovative technologies, is needed. Scotland has already built an international reputation for its integrity and responsibility to reduce its emissions and with fracking now firmly in the past, clean and efficient energy sources are very much in our future.
This article was specialist edited by Derek Connor and copy edited by Kirsten Munro.
References