Glasgow Science Festival Event: 'Science Sunday'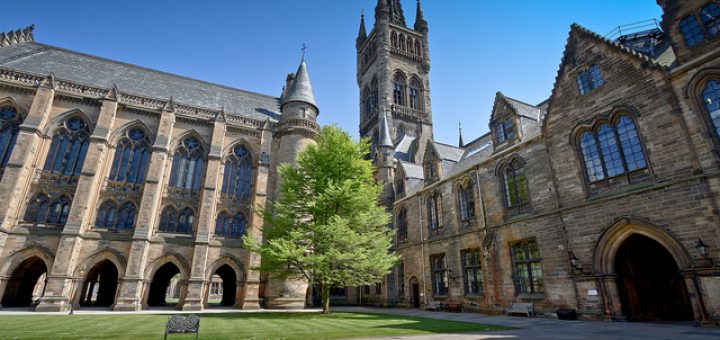 The Science Sunday at Glasgow University on the 14th of June was a great way to mark the end of the 2015 Glasgow Science Festival. The event encapsulated everything that the festival aims to do: Get people of all ages interested and engaging with science.
The event could be described as a mini science festival. There were stands and activities over the course of the 6 hours in the university's Hunter Halls, which students typically associate with dreaded exams, although on the day, the halls were packed full of excited people. These stands covered a variety of subjects from all areas of science, including investigating the dietary requirements necessary to grow strong bones, building structures of DNA, discovering what is required to be an effective long jumper, and a competition based on how many step-ups participants could do in a minute. All stands were supported by friendly science festival volunteers and numerous recognisable university lecturers and staff, all keen to communicate science and research.
As well as the stands in Hunter Halls, there were additional exhibits and activities upstairs in the Hunterian Museum (which is always well worth a visit, even without this extra incentive). There were stalls that explained how structures on insects such as beetles and butterflies give them colours that differ from those given by pigmentation and another that showed how 3D printing could be a useful tool in repairing nerve damage. The researchers at the stall I was most drawn to talked about bone structure. There were many specimens available to observe and hold in order to help explain how bones vary between species and what structural adaptations they have in order to be able to perform a diverse range of tasks, such as the hollow bones birds have to decrease their weight.
Other events hosted throughout the day included talks, demonstrations and a science-themed pantomime that will be performed in full at the Edinburgh Fringe Festival. (Who doesn't love panto?!) These events allowed me to gain a perspective of what this day is really about: how children can engage with science outside of the classroom. Worth noting is the 'Superhero Science' talk, which explained the science behind certain superhero powers. Superhero powers such as camouflage and the ability to hang from ceilings are actually seen in nature with the cuttlefish and the gecko respectively. The idea of editing the human genome to insert the genes responsible for these 'superpowers' and create a real-life superhero really captured the imaginations of the children. The talk was topped off with the audience having to navigate its way via 'video link' to stop a supervillain, Dr Jean Splice (pun alert), from taking a supervirus created in a lab in the university. Even one of the Professors of Genetics at the university, Kevin O'Dell, even had a cameo as an evil security guard in the video. The outcome of this in the session I was present in was a superhero with the power to control electricity, camouflage and the ability to read minds, gaining the not-so-catchy name of Super Cool Dude of Doom. Needless to say, the kids were fascinated.
Whilst I found that, as a science student, there were a few points of interest, I think that Science Sunday is best described as a family event, and a very good one at that. These are the sort of events that are needed to get children engaged in science, and to show them that it can be performed outside of the classroom, in a less controlled environment. Getting a child to sit for an hour in a lecture theatre and remain interested is an extraordinary feat; it's often quite difficult for students to even manage that.
Overall, the format of Science Sunday lends itself very well to the Science Festival as a whole. While the science festival has events which cater to all ages, this event allowed a platform for a broad spectrum of disciplines to come together in a family-focused manner. Science Sunday reminded me of how many scientists' dreams began in childhood, with their scientific curiosity sparked by events such as this one. Knowing the joy of discovering science at a young age is one thing; being able to inspire it is another. A huge congratulations to the GSF team for exciting the minds of so many young people, and inspiring the next generation of scientists.
Edited by Debbie Nicol