Big Bang Bash Science Party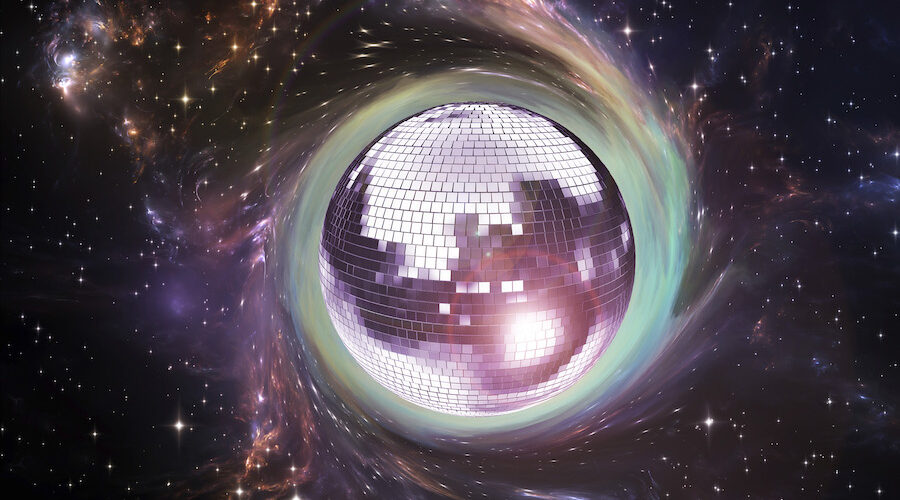 If you ever wondered what happens at a scientific night out, this is your chance to find out. Edinburgh Science Festival presents Big Bang Bash, an out-of-this-world party and Full Spectrum, our first club night.
In association with the National Museum of Scotland we give you a space-themed party Big Bang Bash – Friday, 10 April transforming the Museum into an intergalactic spaceship packed with lots of science fun. Our portable planetarium will help you discover the wonders of our solar system whilst Splatform will allow you to make your own spacecraft (free to take home afterwards!). Roving scientists will be performing mind-boggling experiments with short talks from authors Marcus Chown, Prof Monica Grady and Dr Roberto Trotta on top. Spacesuit selfies and vintage sci-films are also on the menu and let's not forget your usual party elements: the drinks (sci-cocktails from the Bar at the End of the Universe) and the music (space-tacular DJ Dave House with animated projections from VJ Unstable Creations).
Science Festival has teamed up with Chris Knight, Edinburgh-based DJ, promoter, designer and the brains behind Astrojazz and Adventures in Light, motion graphics and 3D animation designers to bring you our first ever club night: Full Spectrum. On 17 April Summerhall's Dissection Room will be transformed into a huge projection space filled with top-class music to provide a unique, audio-visual experience. The line-up includes funk-enthused trio Crazy P who are about to release their new album Walk Dance Talk Sing and Dave Miller of FiniTribe, a dance music band formed in the mid-80s in Edinburgh that has just made a successful comeback to the experimental music stage.
Guaranteed to please both mind and feet, Big Bang Bash and Full Spectrum are part of Edinburgh International Science Festival's adult programme. For more information and to book your tickets please visit sciencefestival.co.uk.
---
This article is a guest post by Magdalena Paduch from the Edinburgh International Science Festival.