How does your handshake smell?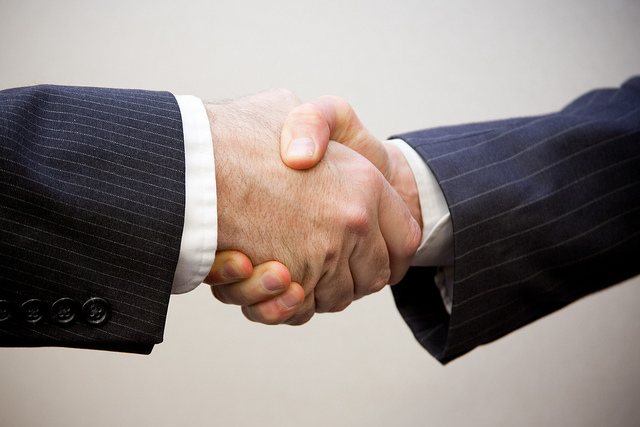 You meet someone for the first time and shake their hand in greeting. You chat for a while, lift your hand to your face and then… You sniff it.
A study carried out by the department of Neurobiology at the Weizmann Institute of Science in Israel has identified a rather unexpected, subconscious behaviour following handshaking among human subjects 1. Humans have the ability to convey and process information via smell, such as the transmission of fear by sweat, but generally do not utilise chemo-signalling as much as other mammals like dogs or rodents 2. There is a large body of evidence suggesting that this type of information can drive pronounced hormonal changes and lead to alterations in brain activity 34, so the question arises as to how humans obtain this chemo-signalling information regarding one another in day to day situations.
Hand sniffing is in fact a common occurrence. Through observation of 271 volunteers recruited to the study, it was noted that individuals in the minute leading up to greeting the researcher had their hand by their nose for 22% of the time. As handshaking is a common social interaction between people, the effect it has on hand sniffing was investigated to see if this could be one way in which we gather chemo-signalling information. The effect of handshaking was measured by secret filming, as well as the use of airflow measuring apparatus in the nose of some subjects to prove that individuals were sniffing their hands rather than touching their face. The results were somewhat surprising. Following a handshake with a researcher of the same sex, volunteers more than doubled the amount of time spent smelling their right hand. If the researcher was of the opposite sex however, hand smelling of the left hand was increased. This may at first seem counter-intuitive, as many would associate chemo-signalling between individuals as having a role in cross-gender social interaction. However these behaviours could also be dependent on the context the handshake was performed in; results may differ for example if the experiment was conducted at a social event rather than a lab setting.
To confirm that handshaking is indeed sufficient for the transfer of relevant hand-bound molecules, volunteers in another study wore sterile gloves for the handshake. From analysis of the gloves, it was found that both squalene and hexadecanoic acid were picked up from the experimenters' hands, which have both been associated with social chemo-signalling in dogs and rodents. This suggests that the short contact time between individuals is adequate for transferral of relevant molecules.
It could be hypothesised that the results observed in this study suggest an ongoing comparative process between ourselves and other individuals by use of olfactory signalling factors; sniffing of the right hand could subserve investigation of others, whereas sniffing of the left hand may serve a self-recognition purpose. So next time you go to shake someone's hand, bear in mind they will have a good long sniff afterwards.
Edited by Debbie Nicol
References