Science in Glasgow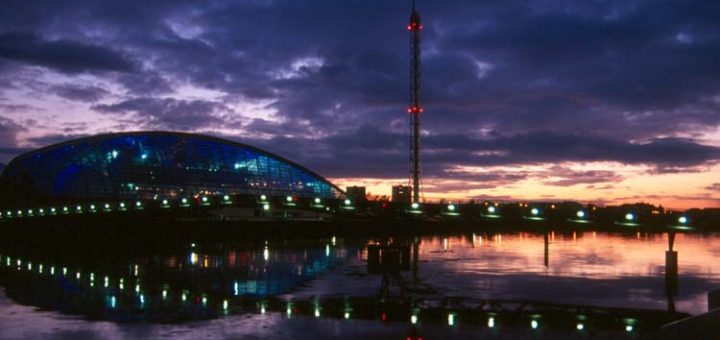 Interested in science? Here's how to get involved in science in the city centre:
Hosted in the Tron Bar on the first Monday of each month, Cafe Scientifique provides continually thought-provoking science talks on a wide range of subjects for the price of a coffee (or vodka and coke).
A non-profit organisation eager to promote science and critical thinking to the public, the Glasgow Skeptics hold bimonthly public talks in the Admiral Bar on Waterloo Street. Their aim is to increase public understanding of science and the politics that very often walk hand-in-hand with it.
Sadly, this festival is only once a year, but the upcoming festival in June 2014 is definitely an event to put in your diaries! The Glasgow Science Festival, with events spread throughout the city centre, is a family-friendly absolutely fanta-scientistic occasion, perfect for an educational summer day out. If you're interested in helping out at the festival, you can apply to become a volunteer and help spread the science message to the people that make Glasgow. See the GSF website for more details.
If you fancy the visual and historical side of science more than the experimental, a tour of Glasgow's science sites will be perfect for you. Check the website for upcoming tours.
Mostly for the kids, but who can say no to fun and colourful interactive exhibits galore? The GSC is a hub for science teaching and learning, with frequent visits from experts hailing from the universities of Glasgow and Strathclyde to wow with science knowledge. The GSC staff host extraordinary excursions of the stars in their on-site planetarium as well as live lung dissections to content those with hard stomachs wanting to know how the body works and much, much more.
VIPs @ Strathclyde
If you're currently an under- or post-graduate science or engineering student at the University of Strathclyde and are looking to become more involved with interdisciplinary research, the university runs a series of Vertically Integrated Projects (VIPs) inspired by those at Georgia Tech that you could join. The VIPs cover a wide range of subject areas and are most relevant to those studying biology, mathematics and statistics, chemistry, and electronic and electrical engineering. These projects are a fantastic way of increasing communication skills and learning how other scientists tick. Don't see any projects you like the look of? You can always contact your lecturers to find out about starting a new VIP more relevant to your subject area.
Us kindly folk here at theGIST are always happy to welcome new contributors, readers and science enthusiasts. If you want to know more about us and what we do or how to get involved, drop us an email or search for us on Facebook.