The Invisible Disease: Malaria in Asia-Pacific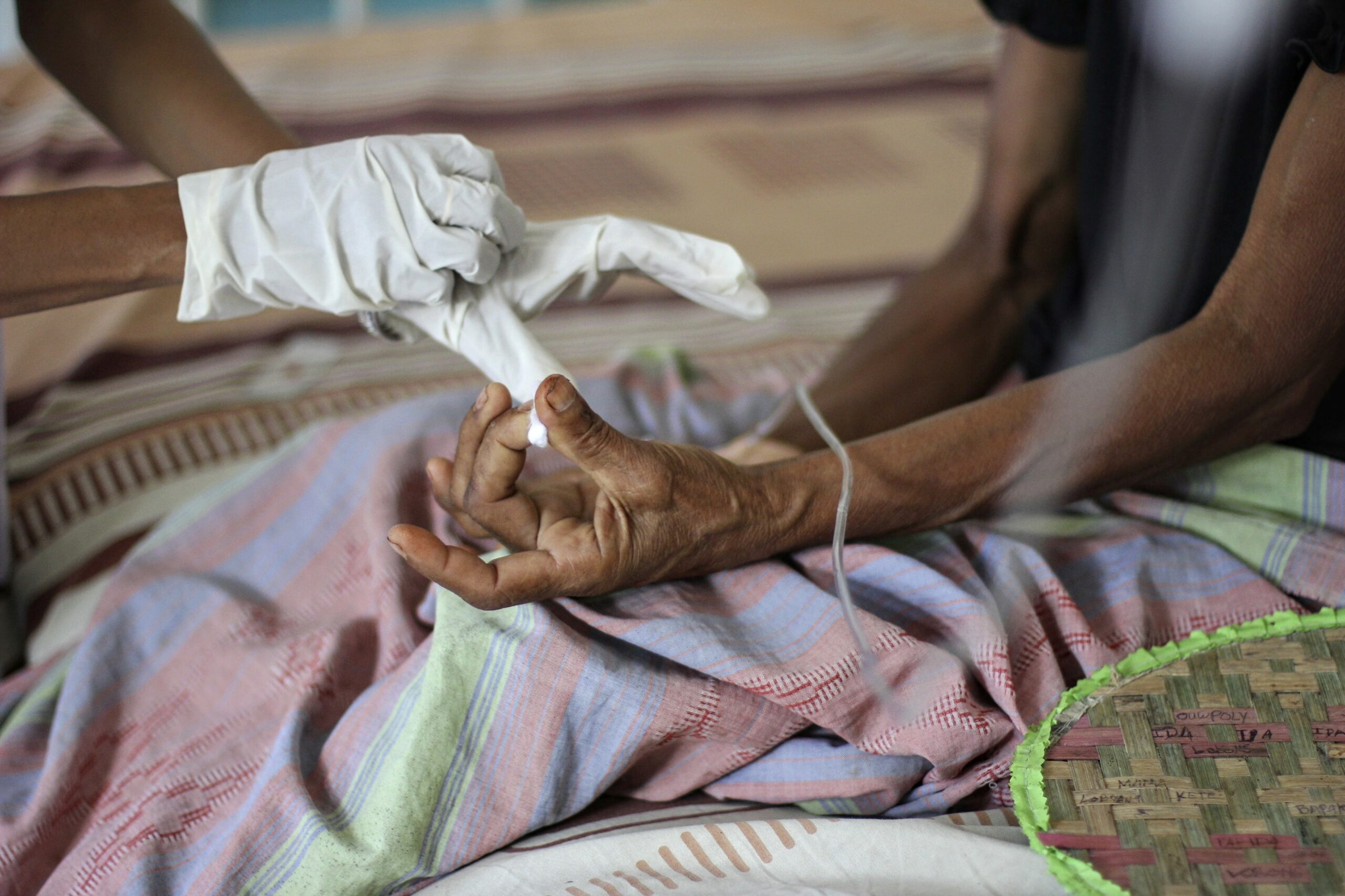 An Ancient Disease
Malaria is widely regarded as the single greatest selective pressure on the human genome in the last 10,000 years 1, with the parasitic infection being the first documented example of natural selection at work on the human population. The history of malaria likely pre-dates humanity with humans becoming infected by cross-species transmission from gorillas2. Ancient Chinese medical writings make reference to the symptoms of malaria but it would be another 4500 years before the parasitic culprit was identified, clinching a French army surgeon named Charles Louis Alphonse Laveran the Nobel Prize for Physiology or Medicine in 1907.
The Plasmodium genus of parasites is responsible for malaria with the most common species being the Plasmodium falciparum, which causes most deaths attributed to malaria around the world3. Malaria requires two hosts: the human and the female Anopheles mosquito. In humans, the parasites selectively multiply in liver cells before breaking out and doing the same in red blood cells. This results in the red blood cells bursting, releasing the parasites which then go on to infect more red blood cells.
If a female Anopheles mosquito takes a blood meal from an infected human that has the parasite in their bloodstream, this kicks off a new stage of the growth cycle within the mosquito. After an incubation period of up to 3 weeks, the malaria parasite reaches this new stage and is referred to as a 'sporozoite'. These sporozoites are present in the salivary gland of the mosquito so that when the unsuspecting insect needs another blood meal, the sporozoites are re-injected back into the humans where they attack the liver again.
Whilst P. falciparum is the most common species of this parasite, it does not cause recurring malarial attacks, unlike P. vivax and P. ovale which have a stage in their growth cycles that can lie dormant for years before initiating another attack on the bloodstream.
A Very Modern Problem
In 2015, there were an estimated 212 million cases of malaria worldwide with approximately 429,000 of these cases resulting in death. Seventy percent of all deaths from malaria are in children under the age of 5, however, improvements in prevention and control have resulted in a 29% drop in malaria-related deaths globally since 20104.
Malaria is a highly geographically-specific disease that has a crippling effect on local and national economies in affected regions. In 2001, a study from the Centre for International Development at Harvard University by Gallup et al. found that even when accounting for factors such as geographical location, culture, and history between a malaria-infected country and its non-infected neighbour, income levels were up to 67% lower in the malaria-infected country. Furthermore, reductions in the rates of malaria infection were associated with economic growth, with the article citing a 10% reduction in malaria correlating with a 0.3% growth in the national economy of affected countries.
Unlike many diseases found in the poorest regions of the world, malaria infection is not an effect of poverty. The primary difficulties in controlling this disease are a result of the climate and ecology; whilst it is true that the use of preventative techniques such as mosquito nets can affect rates of infection, climate and ecology are the main drivers5.
In 1955, the World Health Organisation (WHO) created the Global Malaria Eradication Programme (GMEP) with the intent of stopping malaria in its tracks worldwide. By 1969, GMEP had been discontinued after it was realised that eradication simply wasn't a viable option in many of the worst-affected regions. Wars, mass movement of populations, and drug resistance have all contributed to the failure of global eradication thus far. Worse than this, in some cases, there is a lack of political will to change this situation. Malaria is not only a health problem, it's a social problem, but when governments neglect to account for the social side of the disease, much slower progress is made6.
What is Being Done?
Global calls for malaria eradication have gained strength and viability in recent years, following scientific advances and greater pressure from organisations such as the Gates Foundation and the Malaria Consortium.
The Asia Pacific Malaria Elimination Network (APMEN) is a network of 18 countries in the Asia Pacific region all with the focus of eliminating malaria by 2030 and raising awareness of the problems of malaria infection in the region.
Early last week, experts and delegates from the Asia Pacific Leaders Malaria Alliance (APLMA) met in Jakarta to discuss the next steps in reaching the APMEN elimination target of 2030, with significant progress being made in international cooperation for the availability of the medicines and diagnostic tools required to combat malaria.
In 2016, India recorded 750,000 new malaria infections, with the government estimating that it will require $18 billion of investment if it is to reach the 2030 elimination deadline. The World Health Organisation have criticised more economically developed nations for not doing enough to help combat malaria, citing the fact that only 1% of the global public research and development budget is invested in diseases such as HIV and malaria despite the fact that they account for more than 12.5% of the global health burden.
Kevin Baird, a professor in clinical epidemiology with the Eijkman Oxford Clinical Research Unit based in Jakarta, Indonesia, and his team work tirelessly on the prevention and treatment of malaria with a focus on its public health importance there. Addressing the issue of isolated communities and the problems that these countries have with providing adequate healthcare, Professor Baird cited Indonesia as an example, stating "250 million people living on 14,000 islands across an archipelago stretching the same distance as from London to Kabul… any government would struggle with this task". Despite the Herculean nature of the task, governmental officers at all levels work extremely hard, understanding that "their efforts often translate to matters of life and death for their constituents".
A major means to ensuring that malaria remains in the public conscience is simply raising awareness. Pearl Gan, a Singaporean photographer in collaboration with the Oxford University Clinical Research Unit in Vietnam, the Eijkman Oxford Medical Research Unit, and the Wellcome Trust, is exhibiting a collection of photographs, some of which can be found throughout this article, at the National Library of Singapore in September 2017 to highlight the plight of malaria in Asia Pacific. Pearl travelled to Alor Island in Indonesia, Mae Sot in Thailand, and Pailin in Cambodia seeking out those worst affected by this disease – the human elements of malaria.
Speaking to Pearl, she described the project as being about alerting people to the suffering caused by malaria in Asia Pacific with an aim to motivating into action those outside the region to mitigate the effects of this disease. About her photograph collection, Pearl said "In many of my photographs, physical suffering is obvious. We hope that when you look closer, you see poverty, and isolation too; closer still – you will see humanity and dignity."
In what is a quietly harrowing collection of photographs, one is able to recognise a piece of themselves in the faces of ordinary human beings handicapped only by the geographical lottery of life. To give these people a fighting chance at a life free of malaria for them and their children, sustained efforts need to be made globally to put pressure on health organisations and already-overburdened governments to continue with eradication programmes.
This article was specialist edited by Alisha Aman and copy edited by Kim Wood
References