The Disconnection Approach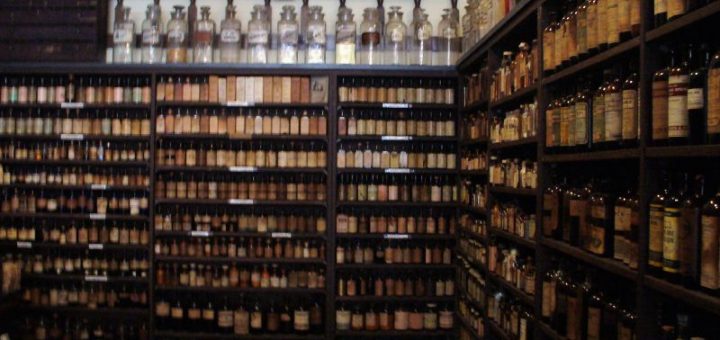 The phrase 'organic chemistry', to you, may bring back partially-repressed memories of classes you were forced to sit in high school, an image of a seemingly simple molecule with an incomprehensibly complex name or a confused expression, depending on your interest in chemistry and its sub-divisions. However, halfway through my degree in Chemistry (and in spite of an impending exam based on the subject), I find myself nurturing a growing little love for organic chemistry and the many carbons, hydrogens and oxygens it contains, primarily because of the problem-solving nature of the subject, particularly in preparing compounds.
Organic chemistry is very closely associated with drug discovery – many drugs produced by the pharmaceutical industry, such as aspirin, are based on organic molecules. Imagine, for example, that a molecule extracted from a certain type of plant leaf has shown promise in clinical trials as a pain-relief drug. The plant from which this molecule was extracted is rare and expensive. If the structure of the molecule is known, the disconnection approach (or retrosynthetic analysis if you want the more science-y sounding name) could be applied to determine whether or not the molecule could be made in a lab with starting materials that could be bought cheaply. This could potentially save pharmaceutical companies or research laboratories money on materials, not to mention time. A greater amount of the drug could also be produced if it were possible to make it in a round-bottomed flask as opposed to extracting it from the rare plant.
The disconnection approach 1 2 is a theoretical method used to break down large organic molecules into smaller components. The purpose of this approach is to identify simple molecules from which the target molecule (the molecule you want to make) can then be synthesised from. A forward synthesis of the target molecule can then be drawn up, incorporating any necessary solvents to ensure the reactions proceed as planned. However, it should be stressed that the disconnection approach is an imaginary process which is based on the results of known chemicals and chemical reactions. Occasionally, the fragments that the target molecule is split into do not exist, and replacements that would react in the same way as these fragments must be found in order for the synthesis of the molecule to go ahead as planned on paper.
There are often several different routes that can be taken to make a target molecule, as well as many different starting materials for these different routes. If this is the case for a certain target, the next problem is then working out which way of preparing the compound is best out of all the available options in terms of cost, ease of handling particular chemicals (explosive starting material = bad) and whether or not the chosen synthesis can be carried out quickly, ensuring that time and money is saved. Another key interest in organic synthesis is whether or not any of the chemicals used in the reactions can be recycled – atom efficiency is becoming a growing concern, as many chemicals and common solvents are obtained from crude oil derivatives.
It goes without saying just how important this technique is for synthetic chemists, the pharmaceutical industry and by proxy peoples' health (as well as my exam results).
References
Check out the wiki page.