Podcast 23: Lee Cronin, the 'Chemputer', and New Designs of Life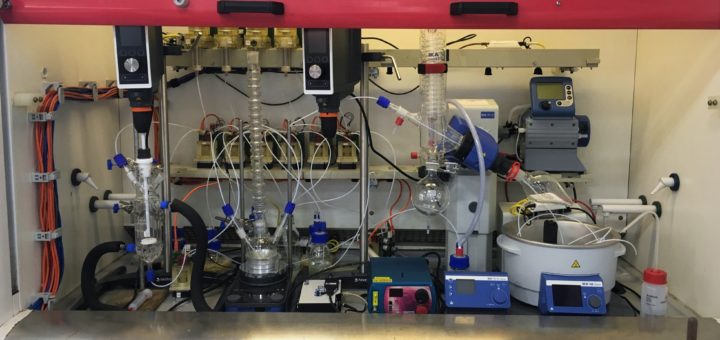 A new revolution in drug development is coming… What if sharing the recipe for a chemical compound was as simple as downloading a blueprint? Long-time GISTer Miruna Costreie sat down with Professor Lee Cronin, and got the details on his lab's latest work, his long-term goal of creating a new form of life, and how competition and collaboration (our latest magazine's theme) have shaped his career.
~
If you'd like to read more about Professor Cronin's work, you can read the original paper, check out his lab's website, and a demonstration for the University of Glasgow in a video here. Special thanks again to Prof. Cronin for taking the time to speak to us, and his PA Amanda McGarvey for fitting us in.
Interview and recording by Miruna Costreie, editing by Miruna and Gabriela De Sousa.