Is there a positive side to term-time stress?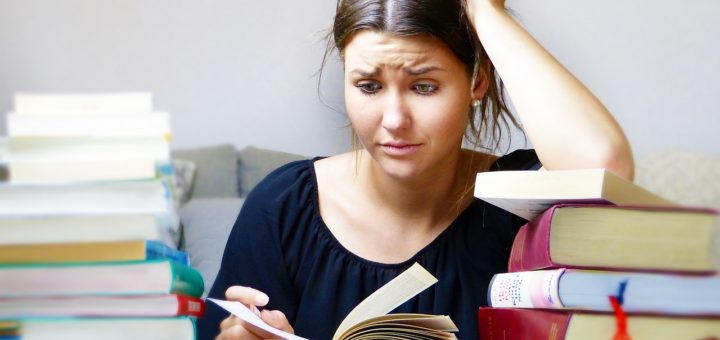 Lectures, deadlines, dissertations, and (dare we mention) exams pile up into an avalanche of stress, ready to descend on every unsuspecting student as soon as that fresher's fog has cleared. But don't freak out yet; stress, in the right context, has been proven to enhance learning1.
Feeling stressed is our bodies' reaction to external situations that challenge our coping abilities, thus threatening our inner balance (homeostasis). To help us to regain homeostasis, the body initiates physiological and hormonal cascades. Two of these have been linked to memory and learning: the autonomic nervous system (ANS) and the hypothalamus-pituitary-adrenal (HPA) axis (linking the brain to hormone-releasing adrenal glands).
Seconds into a stressful event, the ANS springs into action by releasing noradrenaline in the brain, preparing the body for 'fight-or-flight'. Noradrenaline affects both the amygdala – the brain's emotional centre – and the hippocampus (the memory hub), which communicate to form memories. The HPA axis is also activated, resulting in the release of cortisol from the adrenal glands. After 20-30 minutes, cortisol enters the brain and activates these regions associated with memory. In doing so, both cortisol and noradrenaline support memory formation.
Study participants given cortisol (to mimic stress) shortly before a learning situation show subsequently enhanced memory-retrieval, an effect also requiring noradrenaline. Brain imaging studies found that noradrenaline release initially results in activation of areas including the amygdala, enhancing vigilance and processing. Shortly after, cortisol release reduces global brain activity, decreasing background noise in the brain and allowing participants to focus and perform better in memory tests.
Although stress appears to prepare the brain for learning, timing and context are everything. Moderate stress experienced in context with the material being studied (e.g. answering hard questions in front of fellow students) has been found to enhance memory. However, if the stress stimulus is unrelated to the material (e.g. falling out with flatmates), the study session will be less useful.
Additionally, if stress is experienced even 30 minutes prior to learning rather than right before, this can actually be disruptive. This is due to the long-term effects of cortisol. After around 1 hour, the excitation effect of cortisol on the amygdala and hippocampus starts to reverse, and their activity is dampened as the brain returns to homeostasis.
The effect of stress is not only relevant at the time of learning but also for memory retrieval, such as during exams. There is some good news here, stress during memory retrieval appears to not affect, and may even enhance retrieval. However, stress experienced around 20 minutes beforehand is detrimental for memory recall.
So, don't worry too much if you're stressing in the library come revision-time, or panicking because you don't know the answer in class, the pressure could do you some good. Just make sure to leave early for those exams, best to avoid a stressful bus-ride beforehand.
While some specific stress may be beneficial, long-lasting stress and anxiety are not. Remember there is support available if you do become overwhelmed, you're not alone2. Good luck to everyone back studying and working, you've got this!
Edited by Frankie Macpherson
Glasgow School of Art students can get information about the GSA counselling service here.
University of Glasgow students can find resources and a link to the counselling service here.
Students at the University of Strathclyde can get information about mental health and wellbeing support here.
Glasgow Caledonian University students can find information about available support services here.
References
For more some helpful resources, please see: Student Minds – 'Exam Stress' or 'Student stress: self-help tips' on the NHS website